Tampa To Key West By Car – Places You Have To Visit
Have you ever dreamt about a road trip through Florida? If not, you might start dreaming about it now! The following route is a sample route that I drove during my Florida trip! Go from Tampa to Key West by car and visit unique locations and beautiful places you have to see!
*There is a pretty good chance that this post contains affiliate links. By clicking one of them, we may receive a small commission (for which we are deeply grateful) at no extra cost to you. See our Privacy Policy for complete details.
Resources & Recommendations
Florida – Tampa To Key West By Car And The Places You Have To Visit
When I made my Florida road trip, my friend and I joined me this time, planned two days for going from Tampa to Key West! Please be aware that if you want to do EVERYTHING, you might need a bit! It's so easy to stretch the time over a few days if you're going to spend some time at all these places! If you like, you could also do a separate road trip doing all this!
However, follow me, and let's see where you would like to stop, stay, or skip!
Pin it!
Bradenton Beach
Leaving Tampa* and head straight to the ocean. Take the I-75 and then turn to 789 and follow the sea for a while instead of taking the inner route. The other way would be faster, but if you want to see something and make an island-hopping, I'd suggest following the ocean route!
Did you know that Florida has more Keys on this side of the state? Not only the ones down to Key West! Well, that's why I took the island route!
You are passing Bradenton and driving to Bradenton Beach*. It's the perfect opportunity for a first stop and to stretch your legs at one of the beautiful beaches in the Gulf of Mexico. The white sand and the turquoise water won't disappoint you.
Anna Maria Island
If you have enough time, make a detour to Anna Maria, and stay for a while at one of the gorgeous beaches in Florida. A seven-mile-long gem surrounded by the Gulf of Mexico, Tampa Bay, Anna Maria Sound, and Sarasota Bay.
The "Other" Keys Of Florida
After Bradenton Beach, or maybe you made it to Anna Maria, continue driving southbound. Now, you're in the middle of the "other" Florida Keys, like Longboat Key or Lido Key, before the route leads you to Sarasota. All with beautiful beaches. 
If you like to wonder about sea life, the Mote Marine Laboratory & Aquarium would be a good possibility for a visit.
Sarasota
Are you hungry already? I believe Sarasota is quite an excellent chance to grab something to eat before you continue the journey! What about trying some Amish at Yoder's or Der Dutchman, a real pie and dessert heaven!
Siesta Key
From Sarasota, I'd recommend visiting one more Key. Siesta Key is officially America's best beach! The unique sand doesn't get hot in the sun because of its pure quartz, making this beach so attractive in the warm summer months.
The Tamiami Trail (U.S. 41)
However, when you leave Siesta Key, you'll hit one of Florida's Scenic Byways, the Tamiami Trail (U.S. 41). Once again, this route might be a bit longer and slower than the fast four-lane I-75, but it's for sure the more beautiful one! Do you want to know more about the Tamiami Trail and what to see where? Visit the Florida Rambler and read through the article "Tamiami Trail: Scenic drive exploring Everglades."
Fort Myers
Approx one and a half to two hours later, depending on how often you stop, you'll arrive in Fort Myers. As I said before, it's a bit faster when you don't take the Tamiami Trail.
So my travel buddy and I followed that route to the south until we arrived in Fort Myers, where we stayed for our lunch break. A delicious meal we have found in a unique restaurant and bar, Ford's Garage.
I haven't seen such a crazy interior in a restaurant for a while. I loved it so much, and I could not get enough of it, Ford's Garage, where the sinks are out of tires and the door openers out of gas station nozzles.
Of course, if you plan more than two days for the entire trip, you can stay a bit longer, even days longer, exploring the city and surroundings. Like Sanibel Island, Pine Island, Matlacha, Fort Myers Beach, or Cape Coral, all of them are worth a visit!
If you want to stay in this area for a while and want to live in a unique location, try the tiny homes in Matlacha Tiny Village*!
Naples
So after our lunch break, which gave us back some energy, we jumped back on the road and headed straight to Naples*. It was already late, but we arrived at the motel at the right time to have a little walk to the beach and enjoy a breathtaking sunset. I love the sun, especially when it meets the ocean, whether it is sunrise or sunset. I would recommend staying here overnight and enjoy the nightlife in Naples.
While we watched the sunset, we strolled the beach and explored the 5th avenue of Old Naples.
The 5th avenue is lined with mansions, tall palm, and banyan trees. When you walk the street up, you will find many restaurants where you could sit, chat, and eat and enjoy a warm night with a slight summer breeze.
Once again, you could easily stay here for a couple of days or a weekend! Visit Tin City and find some long-forgotten antique gems and handmade goods on this open-air market. Go there later in the evening, grab a drink, sit by the sea, and enjoy it!
Stroll the Avenues! Third and Fifth are probably the most popular ones! And don't forget to watch the sunset from the pier or the beach! Or what about a Sunset Cruise*? 
Everglades
This part of the tour is at least as long as the one from Day 1. About four and a half hours from Naples to Key West if you don't stop anywhere! But you drive right through the Everglades, and if you're in Florida, this is a must-do anyways!
The Tamiami Trail leads you through the Everglades, so the only thing you need to do is follow the route!
You can book several tours using the GoMiamiCard and save a bunch of money! 
Save up to 55% on attractions with a Go Miami Card: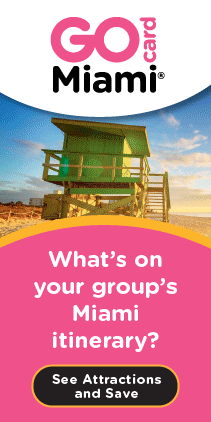 The Everglades' free and inexpensive highlights are the Turner River Road to Upper Wagonwheel Road to Birdon Road, Kirby Storter boardwalk and picnic area, or the post office downtown Ochopee and Big Cypress Bend Boardwalk.
As always, if you like to explore more, you should take the time and stay here for a while! But keep in mind that it's still a way to go to Key West!
For our trip, we decided to skip the Everglades entirely. We have seen so many incredible animals like alligators, all kinds of birds, manatees, and many more, so that we were happy with what we have seen in Sawgrass Lake Park in St. Petersburg.
We preferred to arrive as early as possible in Key West to have an evening stroll on Duvall Street and have a relaxed night.
Pin it for later
Well, that's it! Two days for going from Tampa to Key West by car, stopping here and there, and visiting some incredible places!
What do you think? Would you go on a Florida road trip?