Florida – The Keys
Florida – the Keys; here we are. We arrived in Key West after two weeks of traveling. But now this is our time to relax and rest. Although I love to go or drive from one destination to the other and see as much as possible, I also like to have a couple of days where I do not need to do anything or to be somewhere else the next day. To stay at the same hotel and discover the surroundings from there could be so relaxing from time to time. And this is what both of us, Alex and me, needed after two weeks of traveling through Florida. The perfect place to do so is Key West. So we stayed there for three nights and just enjoyed the last couple of days of our vacation.
*There is a pretty good chance that this post contains affiliate links. With clicking one of them, we may receive a small commission (for which we are deeply grateful) at no extra cost to you. See our Privacy Policy for full details.
Day 1
Truman Hotel
We checked into the Truman Hotel*, which was an excellent deal. It is a beautiful hotel, with a fresh pool and excellent rooms and located in the middle of Key West and just a couple of steps away from the vibrant Duvall Street.
Day 2
I have been to Key West three years ago and visited almost everything what needs to be visited, Alex and I decided to spend the days by ourselves. That is why she did some different things as I have done throughout the and afterward, we met again for dinner and some night activities.
Harry S. Truman Little White House
As I already mentioned, I visited Key West before. It was a special experience for me as it was my first solo adventure and I always dreamed of going to Key West. I did almost everything I could do and visited a lot of places except two things: celebrate the sunset at Mallory Square and visiting Harry S. Truman's Little White House. Which perfect opportunity to tick off these things off of my bucket list, though.
"Since 1890, history has left its mark on the Truman Little White House. Initially, it served as the naval station's command headquarters during the Spanish-American War, World War I and World War II. In 1946 the historic building first served as the winter White House of President Harry S. Truman and a site for the Cold War response by later presidents. Today, the Truman Little White House is a public, living, Key West museum as well as a retreat and place of government business by our nation's leaders."
We did not take the whole tour but visited the small museum rooms on the first floor. Even we have not seen the entire building we could feel that history was made here.
Dry Tortugas National Park
This remote National Park is located about 70 miles west of Key West. Key West might be the end of the Highway, but Dry Tortugas is the real end of the Keys. It is the home of Fort Jefferson and is a snorkel paradise with crystal clear water. Two small but beautiful beaches, a bird nesting area, and camping ground are situated on this small island, called Garden Key. The only possibilities to get there is by boat or seaplane. The only seaplane company with an official license to land there is Key West Seaplane Adventures.
I have been to Dry Tortugas during my first visit to the Keys, and I loved it so much. At that time I used KW Seaplane Adventures and would choose them again as it is the most convenient and fastest way to go there. But, to be honest, also the most expensive way. However, this getaway is every cent worth it. The flight is only 40 minutes long, and you have at least 2.5 hours to do whatever you want to.
You can watch birds and even crocodiles.
Discover the magnificent Fort Jefferson, snorkeling or relaxing at the beach. Calmness and peace. Exactly what I needed and the perfect little adventure for the end of the journey.
I swam a bit in the ocean and laid at the beach for the rest of my stay. Just did nothing. It was so enjoyable and relaxing, and I could have stayed there forever.
Saying "Good Bye" to Dry Tortugas after two and a half hour relaxation, maybe a goodbye forever, probably not, who knows…
A night out on the town
After returning to Key West, I met up with Alex, and we went out to stroll through the city. We watched the unbelievable long queue at the southernmost point, had a glance at the Hemingway house and had a beer at the first and last bar on Highway No. 1 Green Parrot.
Day 3
Ocean Wellness Spa
The next day started with an Ocean Pedicure at Ocean Wellness Spa right around the corner of our hotel. After two weeks of walking my feet were happy to get a little wellness procedure with scrubbing all the dead skin, a massage with a moisturizing balm and a finish with Pixie Dust nail polish. Afterward, my feet were that soft, so soft and the pixie dust sparkles in the sun. I loved that one!
Skydive Key West
A makeover to my feet in the morning, a little laying at the pool session at noon till I need to leave for the most significant adventure since I started my solo travels three years ago: SKYDIVING!
Find more about this challenge at Anna Love Life
It has been on my list since I finished school, but I always had an "excuse" to no doing it. Whether I was not thinking about, I almost forgot about it, or I had other priorities like sightseeing or so. But now, here in Key West at this time, nothing left to do, because I have done everything on my first occasion here, no room for any excuses was left. No choice I had to do it now or never! Although I was a panicking I had to go, I wanted this, now!
So Skydive Key West, here I come, get ready and better you take care of me!
Well, as you read this article in this very moment, you can assume that I survived this adventure and the guys from Skydive Key West did an excellent job not to let me die on this day. It was one of the best decisions of my life. Getting out of my comfort zone, bring myself to the edge and over it by overcoming my fear. The skydive was incredible. Still anxious while flying up everything was forgotten as soon as the instructor and I jumped out of the plane. The free fall was the best thing ever and after the parachute was open to sit there like no gravity exists and look at this view onto the Keys from above was a sort of surreal. Thank you to the team and also to myself for being brave at this moment. Otherwise, I would not have had this experience!
Save up to 55% on attractions with a Go Miami Card: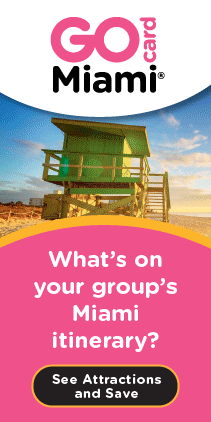 Thirsty Mermaid
After returning to Key West alive and with an unbelievable feeling of euphoria I started starving. Meet up again with Alex; both of us were ready for dinner. Our choice on this evening was the Thirsty Mermaid, which is located on the corner of Fleming and Bahama St. A stylish restaurant with an excellent chef and super friendly and attentive staff.
It was happy hour with local beer for two dollars and some appetizers for five dollars each. For that reason, we had some delicious PEI mussels and Apalachicola oysters to kick off dinner. Followed by a Yellowfin Tuna for me and a local snapper sandwich for Alex.
Sunset Celebration at Mallory Square
"See you at sunset" – Iconic, full of history, lifestyle and pure Key West. About two hours before the sun sets, people swarm to Mallory Square and watch street artists and acrobats, eat some street food (you have to try the Guacamole with Tacos made of fresh Avocados, Tomatoes, etc., probably the best you ever will have had). Do not forget to grab a cocktail or a fresh coconut and find a place where you could enjoy the sunset and watch the boats sailing by in front of the sun and the ocean to be bathed in various and beautiful colors.
We tried to take part in it from day one, in my case, for three years, but finally, we made in time, so we watched this stunning sunset. A perfect closure ceremony for our stay in Key West. That is our last night, and my heart felt heavier already as it might be the last time visiting the Keys, at least for me.
Day 4
It is time to leave. Saying Good Bye to Key West and the Keys but it is not the end – not yet! We head back to Miami where we would fly out the next day. But at first, we wanted to enjoy the Keys and the oversea highway as much as possible.
We stopped everywhere we could and watched, photographed and visit as much as many places before we arrived on the continent again. As an inspiration, I found an excellent blog post from viel-unterwegs. She also was at the Keys before and has a couple of very lovely tips where to stop.
Seven Mile Bridge, Bahia Honda Rail Bridge, Marker 88, Key Largo Chocolates

We stopped at the legendary Seven Mile Bridge, the Bahia Honda Rail Bridge and for lunch Marker 88. Waterfront dining at its best. We had one more drink and of course, one last Key Lime Pie – mmhhh… yummy!!!
Afterward, we shopped some sweets at Key Largo Chocolates. Something small and tasty for the rest of the day and a little memory of the Keys. We arrived safe and sound in Miami for our last night.
Pin for later!
Read more!